ABOUT THE BRAND
Blue Girl® Beer was first brewed in Bremen of Germany in the 19th century. Since then, the beer had been imported to Qingdao, PRC and laid foundation for the brand to serve drinkers all around the world. In 1906, Blue Girl® Beer was acquired by Jebsen & Co. Ltd and gradually meticulous quality standards.
Nowadays, Blue Girl® Beer as a leading premium beer brand in Hong Kong continues to deliver superior quality, while retaining its age-old German brewing know-how and original taste that meet the needs of beer drinkers.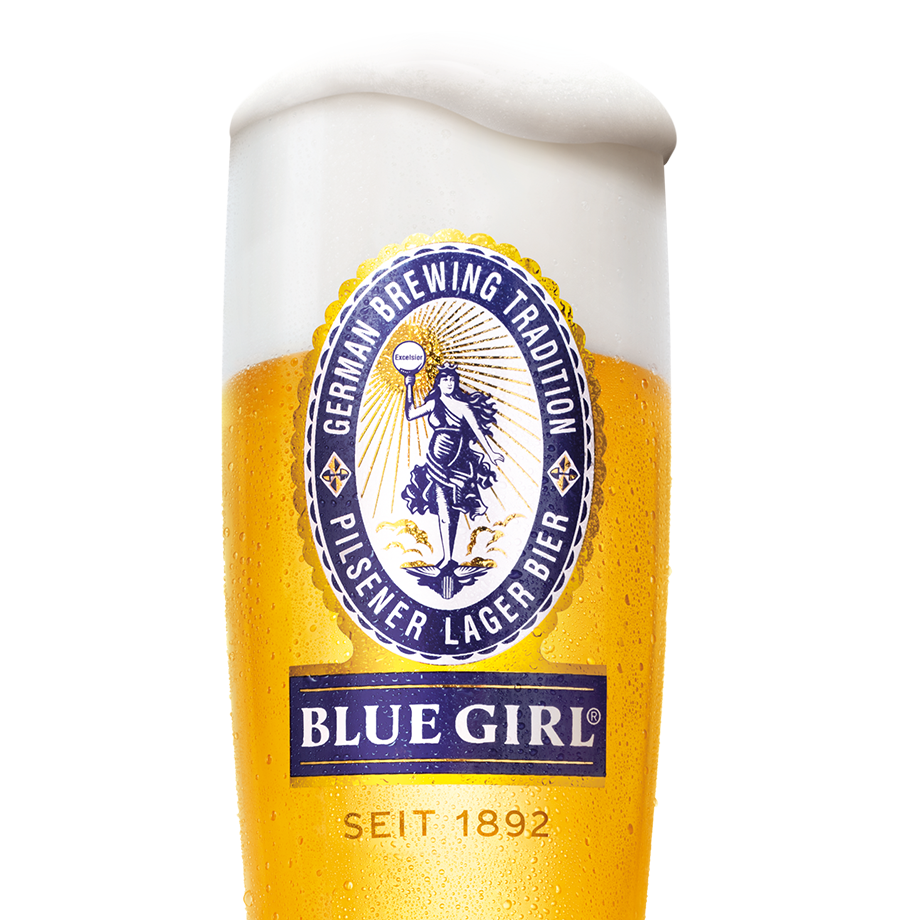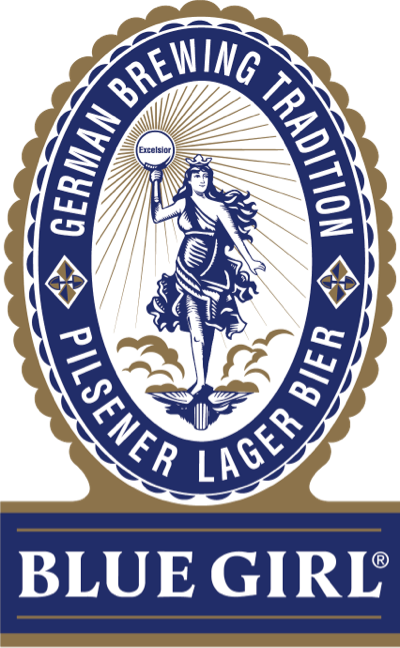 THE TRADEMARK
The trademark (Schutzmarke in German) of Blue Girl® Beer was inspired by one of the best known Greek goddess in the 19th century, known as the Goddess of Excellence, Arete. This legendary figure represents the spirit of "winning by perfection" and is widely recognised as a symbol of excellence.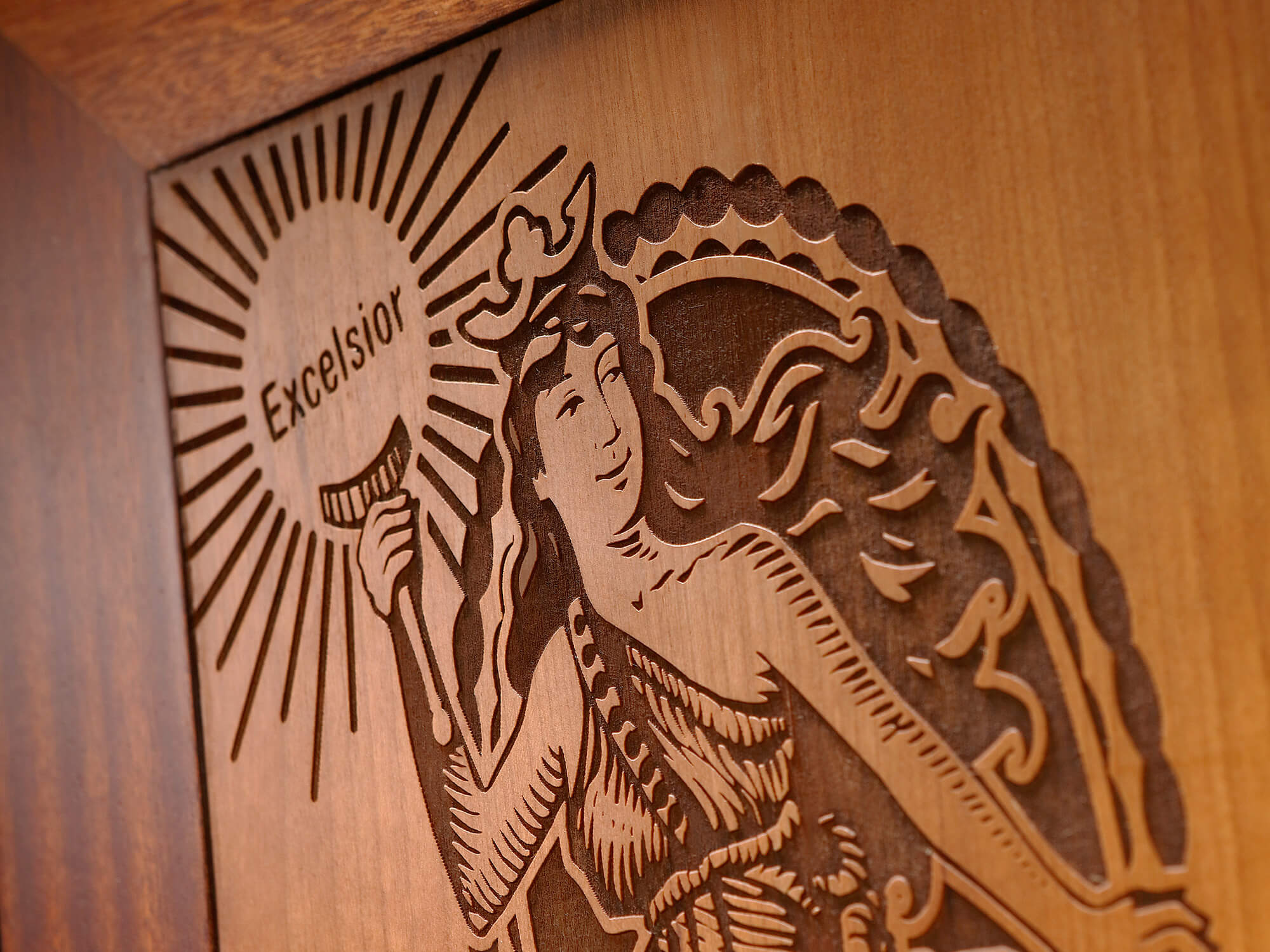 THE GOLDEN LIQUID OF EXCELSIOR
Blue Girl® Beer has made itself a symbol of premium brewing since the 19th century. On the beer label, the Goddess of Excellence, Arete holds a torch with the Latin term "Excelsior", which signifies the brand's commitment to deliver the highest quality. Coincidently, in the same decade, the largest diamond in the world also named "Excelsior" was discovered.
DISCOVERY OF CONTEMPORARY ESSENCE
The strong distribution arm grounded by Jebsen all over the world has gradually shaped Blue Girl® Beer into one of the most popular premium beers in mainland China, Macau and especially in Hong Kong, where it takes a leading market position*. Under the professional brand management by Jebsen Beverage team, Blue Girl® Beer 's marketing campaigns have been recognised by numerous beer enthusiasts.
The hit ballad song "Waiting for a Girl Like You" (1981) originated from a British-American rock band, Foreigner, has accompanied Blue Girl® Beer since the mid 1990s. Entering the 21st century, Jebsen Beer started to develop the well-established brand by injecting essence of genuineness, adventurousness and comradeship into the brand, and thus continues to receive great feedback from its followers.
Reference: *Nielsen Retail Audit Reports (Mar 2007 – Feb 2022)
Blue Girl® Beer EVOLUTION OF LABEL DESIGNS OVER THE PAST YEAR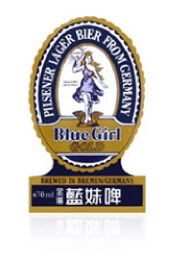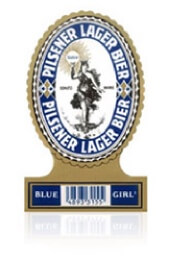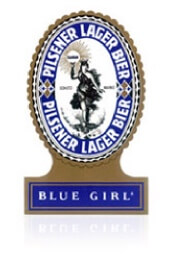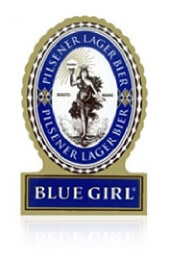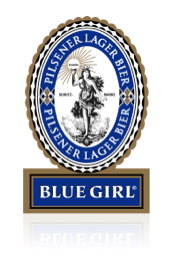 BRAND DEVELOPMENT
Blue Girl® Beer is dedicated to retain its originality while moving forward with the continuously changing culture among drinkers. The dynamic appearance of the Goddess of Excellence, Arete can be reflected on the bottle label of Blue Girl® Beer that manifests its fashionable nature throughout time.
In line with the modernisation of brewing techniques employed by our licensed brewery in Korea, Oriental Brewery Co. Ltd., the imported premium standard of Blue Girl® Beer is assured under stringent quality control and close supervision by Jebsen Beer, qualifying the brand to launch a variety of product units in bottle and can packing.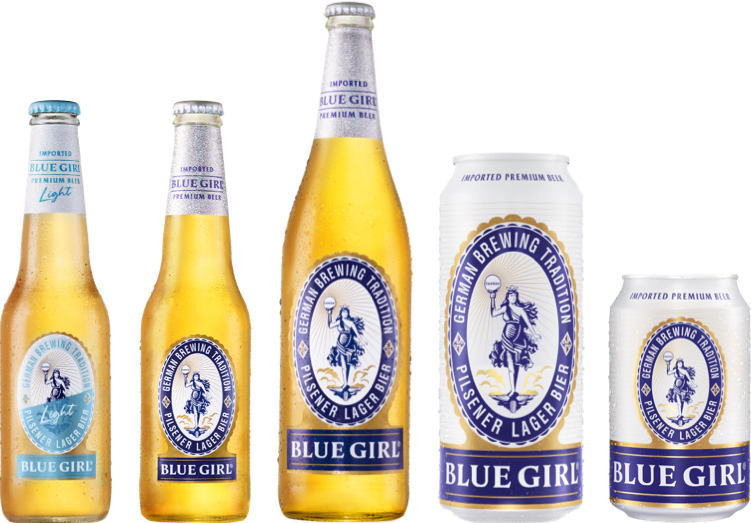 THE EVOLUTION OF BLUE GIRL® BEER MILESTONES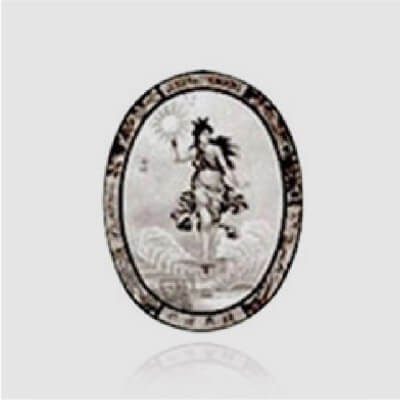 Since 19th Century
Blue Girl® Beer was first brewed in Bremen, a city located in northern Germany. Later it was directed import to Qingdao, PRC.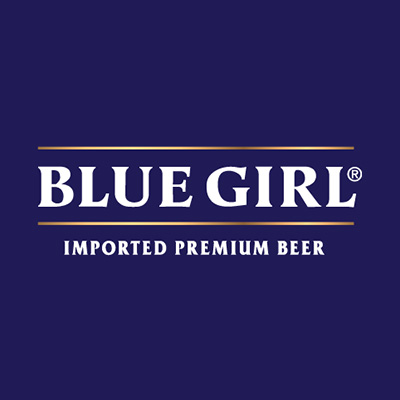 1906
Jebsen Beverage Company acquired Blue Girl® Beer and the brand was gradually introduced into Hong Kong, Mainland China, Taiwan and Macau.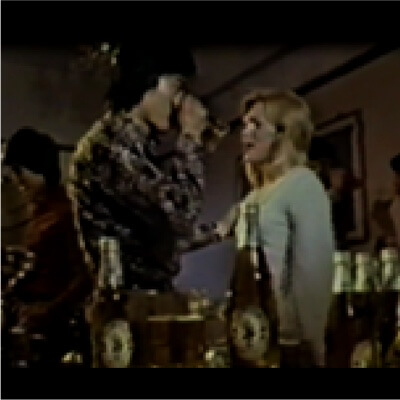 1970s
A series of TV commercials featuring attractive German girls was launched to inspired Blue Girl® Beer drinkers with celebration of sports and party fun. The iced cooling experience was introduced as a key drinking pleasure of the beer.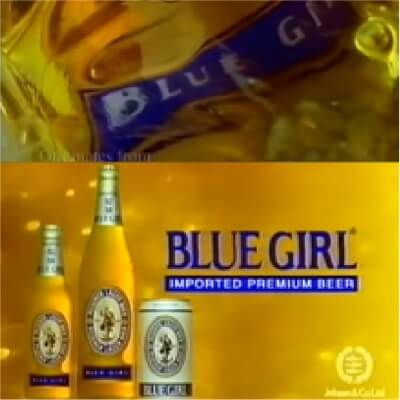 Early 1990s
The clear bottle design of Blue Girl® Beer was introduced in TV Commercial as a key to activate the collective belongingness of Hong Kong audiences and open their heartfelt love toward their city of origin.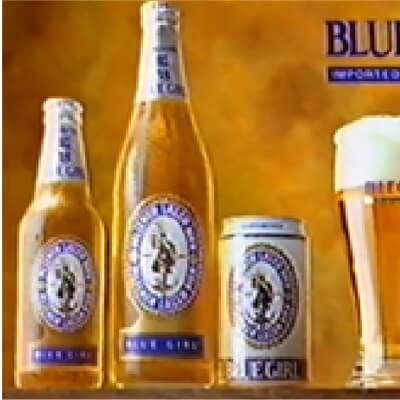 Mid 1990s
Signature theme song "Waiting for a Girl Like You" made its first appearance in TV commercial to present a touch of elegance and temptation. In the same period, Jebsen Beer newly launched the small bottle of Blue Girl® Beer to provide diversified choice for drinkers in all occasions. By this move it started growing into one of the leading beer brands in Hong Kong.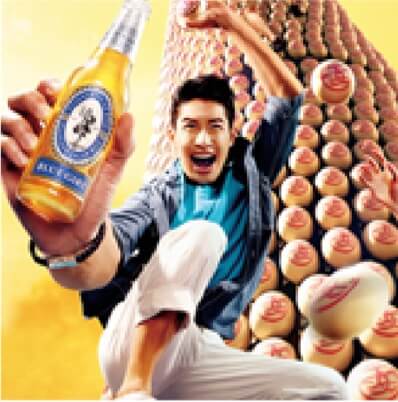 1999 Onwards
To support local festival development, Blue Girl® Beer started its sponsorship with Cheung Chau Bun Festival, the largest cultural event available in Hong Kong. Later 2011, the festival was inscribed onto China's third national list of intangible cultural heritage.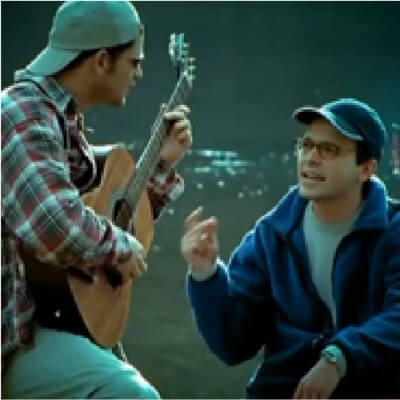 2000
Blue Girl® Beer launched one of its most classical TV Commercials, shot at the Lake of Heaven westerners enjoying chilled beer from the icy lake water along with the signature theme song of "Waiting for a Girl Like You". It successfully connected the legendary brand with a modern approach.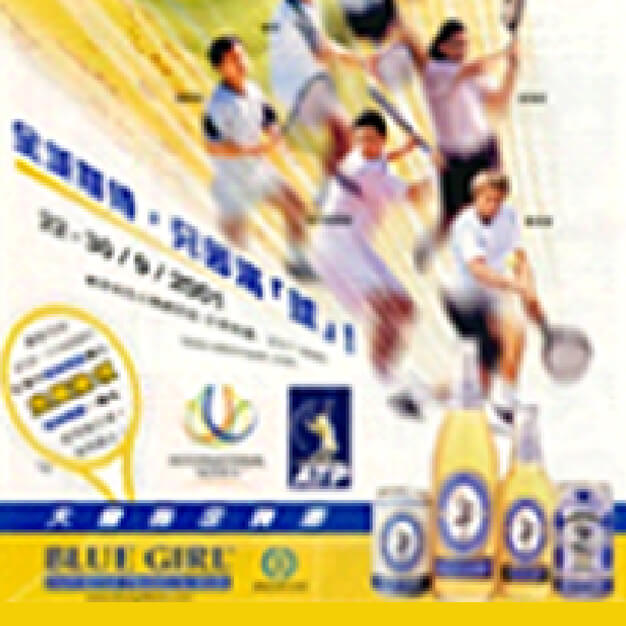 2001 Onwards
Blue Girl® Beer was proud to be the major supporting Sponsor of the Salem Open Tennis Tournament with top players from all over the world. The brand continued to be patron of star-studded tennis events in Hong Kong, such as the Hong Kong Ladies Challenge in 2002 and Watsons Water Champions Challenge in 2004, introducing Blue Girl® Beer to players and audiences coming from various countries.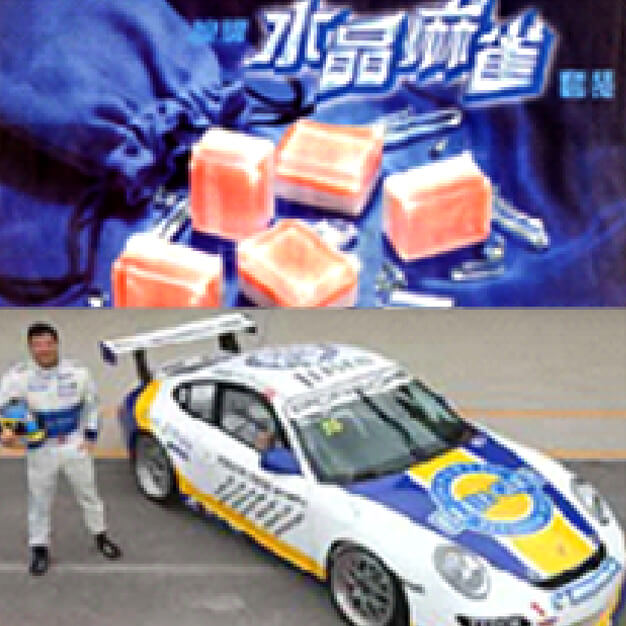 2004
Blue Girl® Beer started to sponsor the Porsche Carrera Cup Asia with champion racer Daryl O"Young (歐陽若曦). In the same year, Blue Girl® Beer launched the new "Sand Surfing" TV Commercial to promote the adventurous side of the brand. The brand launched an overwhelming "Crystal Mahjong" Redemption Campaign, that was selected as the "10 hottest news in Hong Kong 2004" by the leading TV station - TVB in Hong Kong.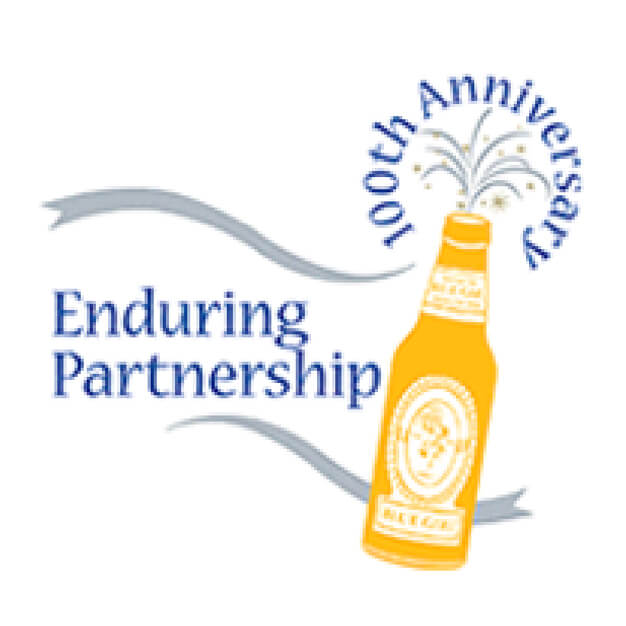 2006
In honour of the 100th anniversary. Blue Girl® Beer was privileged to start its leadership in the Hong Kong beer market in terms of volume and value*. *Nielsen Retail Audit Reports, Mar 2017 – Feb 2018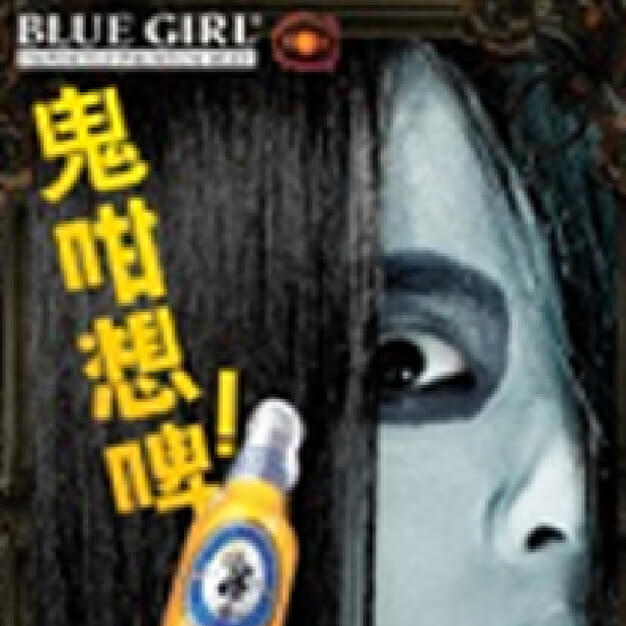 2007
To bring excitement of the Halloween into Hong Kong. Blue Girl® Beer partnered with Ocean Park as a major sponsor and he yearly returning event evolved into one of the biggest Halloween parties in Asia. In the same year, Blue Girl® Beer was named as the Official Beer Sponsor of World Series of Mahjong to promote mahjong fun to a wide range of beer drinkers in Hong Kong.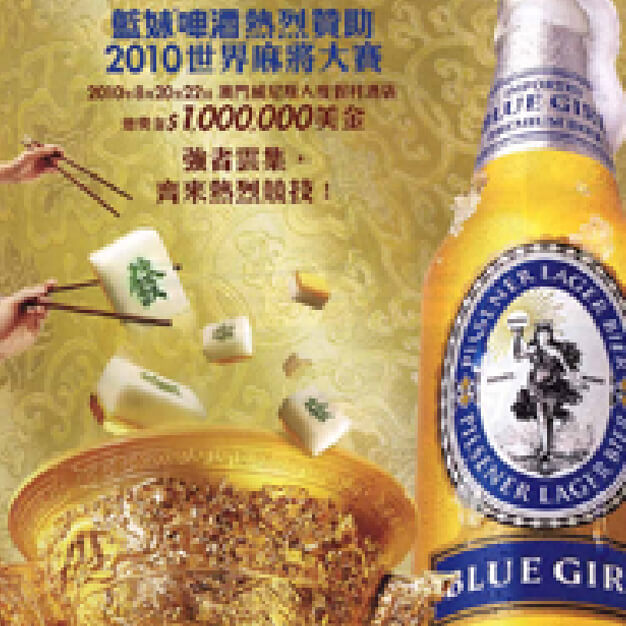 2010
Blue Girl® Beer sponsored Chan Tak-Kwan, a 34 year-old sales professional from Hong Kong, who outlasted 200 other participants and won the World Champion Title in the third-annual World Series of Mahjong.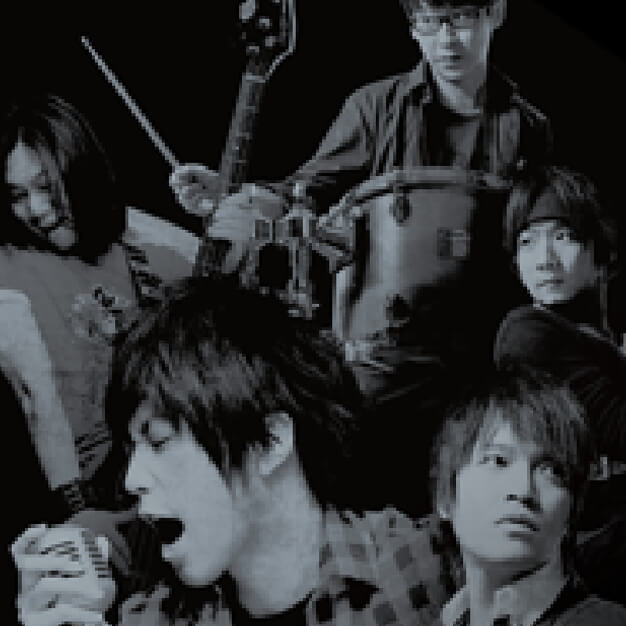 2014
Blue Girl® Beer launches the new "SHARE THE MOMENT" TV Commercial, to celebrate happy moments in time with Blue Girl drinkers. In the same year, Blue Girl® Beer title sponsored Mayday Just Rock It 2014 Concert to Rock'n Roll with all Blue Girl drinkers and music lovers in Hong Kong.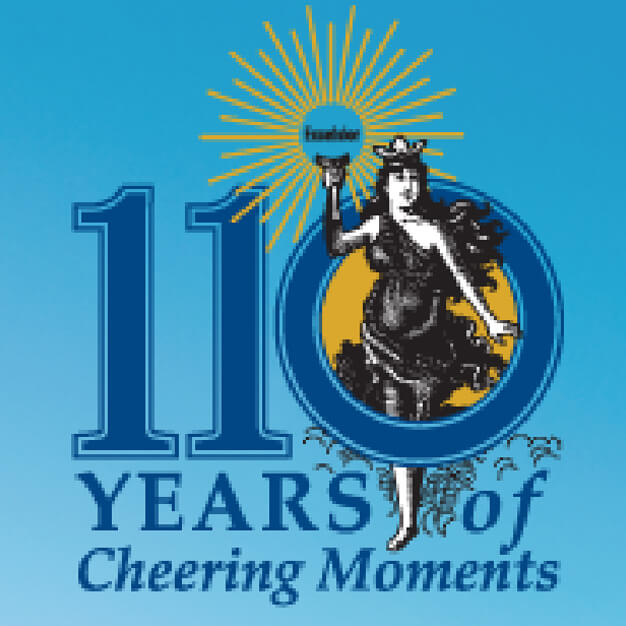 2016
Blue Girl® Beer proudly enters its 11th consecutive year of being the No. 1 Beer Brand in Hong Kong market* at its 110th anniversary. *Nielsen Retail Audit Report, Mar 2017 – Feb 2018